The Paramis: The Ten Perfections by Stephen Fulder
"In a direct and lovely way, Stephen [...] shows us how to steady our hearts, how to live and embody trust and wisdom in an uncertain world." - Jack Kornfield on Stephen Fulder's 'The Five Powers'


Bring the path of awakening into your life
Discover the Paramis with Stephen Fulder


What is the Paramis?
The Ten Perfections, or paramis, are the Buddhist teachings that are probably the most useful for bringing the path of awakening into everyday life. They are qualities that you can develop in all circumstances and in any situation—as you're working with your family at home, at the office, as you're driving, as you're meditating.
What teachings are important to this practice?
Generosity, love, authenticity, simplicity, steadiness, energy, equanimity and wisdom are qualities of being that grow gradually as a result of our spiritual practice, taking the place of our conventional qualities and abilities. Often described as the characteristics of the Bodhisattva, they become the qualities of the awakened personality.
How does it work?
Stephen's guided meditations and exercises for each parami will enable you to apply their wisdom and power more deeply in your daily life.
How can the Paramis help me?
Based on the talks he gave to his students in Israel, Stephen Fulder discusses in great detail the paramis and shows how these ancient teachings and insights are extremely helpful in mapping the effect of spiritual practice and teachings on our psychological make-up. He invites us to investigate each of the paramis as expressions of our deepest freedom as well as explore how they allow us to respond wisely to ordinary daily life experiences.
Better still for less than £7 per course sign up for our annual membership and get access to all our life-changing programs
About The Paramis, or The Ten Perfections
Course aims:
This course will help you to achieve:
The joy of giving and receiving through generosity
Moral integrity as the ground for inner peace and spiritual progress
Dropping the baggage and surrendering to what is through renunciation
Seeing the profound in the ordinary through wisdom
Becoming still and timeless through patience
Living for truth and in truth through authenticity
Embracing life unconditionally through loving-kindness
Riding the waves of change through cultivating equanimity


Course contents:
THE LESSONS (12 hours 06 minutes total)
Introduction: Who we are is what we are (46:45)
Lesson 1: Dana – Generosity – The Joy of Giving and Receiving (45:49)
Meditation on Generosity (audio – 19:14)
Lesson 2: Sila – Morality – Part 1: Integrity as Ground for Inner Peace and Spiritual Progress (52:18)
Lesson 2: Sila – Morality – Part 2: Empathy, Compassion and Karma (21:36)
Meditation on Morality (audio – 18:31)
Lesson 3: Nekkhamma – Renunciation – Dropping the Baggage and Surrendering to What Is (38:58)
Meditation on Renunciation (audio – 21:01)
Lesson 4: Pannya – Wisdom – Seeing the Profound in the Ordinary (45:47)
Meditation on Wisdom (audio – 21:16)
Lesson 5: Viriya – Energy – Crossing the Flood without Struggling and without Stopping (41:13)
Meditation on Energy (audio – 19:13)
Lesson 6: Khanti – Patience – Be Still and be Timeless (42:52)
Meditation on Patience (audio – 19:47)
Lesson 7: Sacca – Authenticity – Living for Truth and in Truth (51:06)
Meditation on Authenticity (audio – 17:21)
Lesson 8: Adhitthana – Aspiration – Longing for Freedom While Being Free (50:45)
Meditation on Aspiration (audio – 20:16)
Lesson 9: Metta – Loving Kindness – The Great Embrace (41:54)
Meditaiton on Loving Kindness (audio – 21:39)
Lesson 10: Upekkha – Equanimity – Riding the Waves of Change into the Infinite Sea (45:54)
Meditation on Equanimity (audio – 22:48)
Stephen Fulder, PhD, is the founder of the Israel Insight Society (Tovana), the major organisation in Israel teaching Buddhist meditative practice, and one of Israel's leading spiritual teachers.
Drawing on 40 years of deep personal experience of vipassana/mindfulness meditation and dharma practice, he has, over the last 25 years, guided thousands of people worldwide in exploring Buddhist teachings and perspectives, practicing meditation and rediscovering the magic of the moment.
He is also well known for applying these methods and principles to promoting peace in the Middle East. Stephen has worked since 1975 in the field of herbal and complementary medicine as an author, consultant and researcher.
Apart from What's Beyond Mindfulness?- Waking Up To This Precious Life (published by Watkins in 2019), he has also written 14 books on health-related subjects.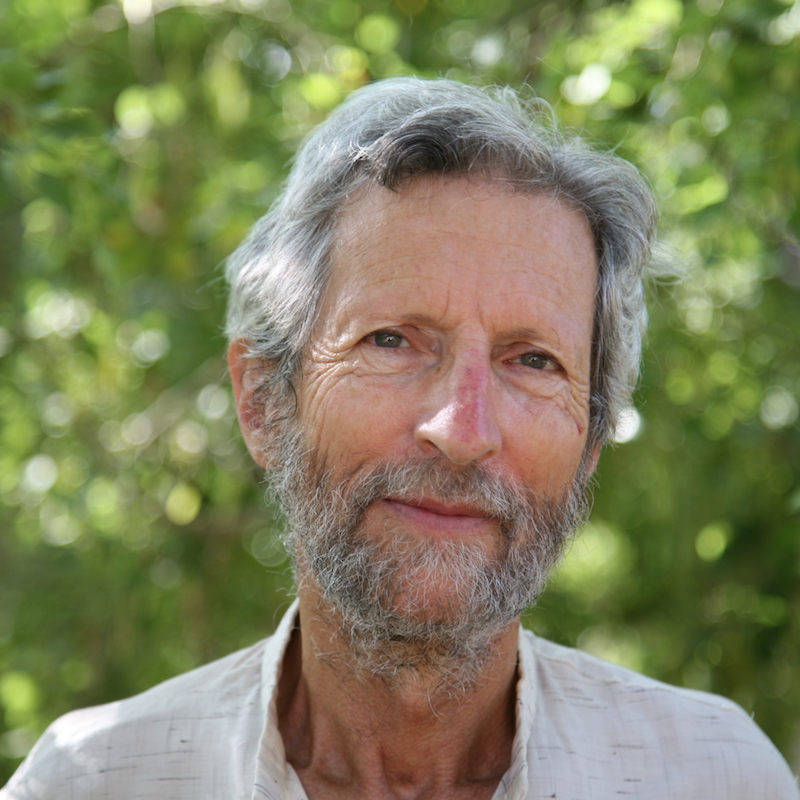 If for any reason you are not completely happy with your purchase, please email us within 30 days, and we will promptly refund your purchase price.