Mindfulness in Motion by Dr Tamara Russell


"This is by far the clearest book on mindful movement and just reading it puts you in the moment.
It's wonderful." - Ruby Wax on Tamara's book Mindfulness in Motion
Discover a life of ease and joy through movement-based mindfulness.
MINDFULNESS IN MOTION presents the Body in Mind Training programme: a truly groundbreaking new approach to mindfulness that is practised not by sitting still but by engaging with the moving body.
Dr Tamara Russell has created this unique practice by combining meditation, martial arts and the latest research in neuroscience, and it is designed to be accessible to everyone, helping you cope more effectively with the most challenging emotions and feeling. The message is simple: getting out of your head and into your body is the key to a happier, healthier life.
With easy-to-follow 24 video lessons, this course offers all the tools you need to start living in your body so that you too can experience the amazing benefits of mindfulness.


What you will learn in this course:
This course will guide you step by step through Dr Tamara Russell's Body in Mind Training (BMT) programme, a unique approach to secular mindfulness that uses the moving body as the main meditation tool.
Practicing along the 23 video lessons, you will explore the five principles of movement-based mindfulness:
PAUSE - In order to hear your body you have to slow down and listen to its voice this is the starting point for BMT mindfulness practice.
INTENTION - Setting your intention before you act can dramatically increase your ability to achieve what you want in life.
ATTENTION - You can detect the mind-wandering habits that hold you back and use your attention to create more space for the things that really matter.
HABITS - It's possible to tame your unruly 'mental monkeys' and create new neural pathways in your brain to help you to realise your full potential.
COMPASSION - Facing and accepting your own difficult experiences can profoundly transform your relationship with life.
Tamar's video course includes PDF versions of all relevant chapters of her groundbraking book Mindfulness in Motion.
About Your Tutor
Dr Tamara Russell is a neuroscientist, author, clinical psychologist, martial arts expert and leading mindfulness trainer. She has helped people all around the world transform their lives using her ground-breaking mindfulness techniques.
Tamara works as an academic, clinician and consultant teaching groups and individuals in the public and private sector. Her clients include NHS trusts, arts organizations, professional athletes, businesses, teachers, artists, lawyers, journalists, parents and students.
Tamara is also involved in international research investigating how Mindfulness changes the structure of the brain and exploring how mindful movement taps into these neural circuits in a particularly powerful way. She lectures in Neuroscience and Mindfulness at Kings College London and speaks regularly on Mindfulness around the globe, appearing both on stage and radio.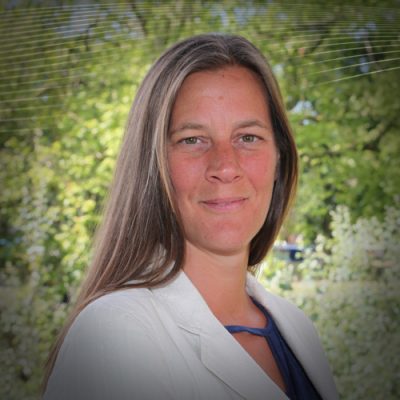 Better still, for less than £7 per course sign up for our annual membership and get access to all our life-changing programs.
If for any reason you are not completely happy with your purchase, please email us within 30 days, and we will promptly refund your purchase price.