Discover Your Power Animal - A Painting Journey
by Michal Shimoni
"Michal provides a safe and exciting journey to find your Power Animals. This course was so fun and informative for me. Parts of myself that had been hidden came rushing forth. Michal is a fabulous art instructor so we are able to express on canvas our emotions and visions with simple techniques. I learned so much about art and myself." - Debbie Hanna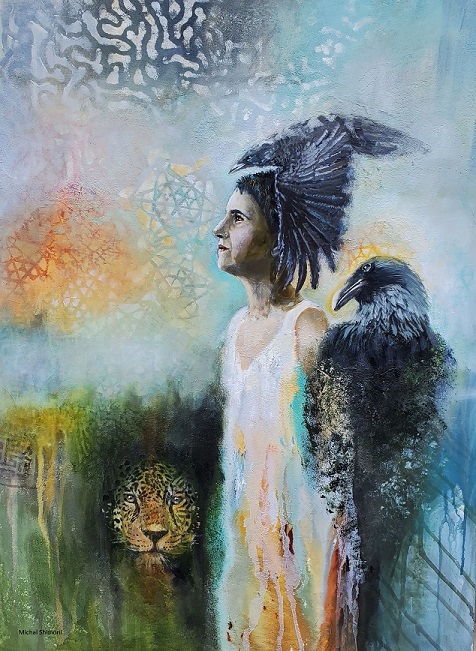 Michal Shimoni, the internationally renowned visionary painter and innovative art teacher, invites you to a unique journey of self-discovery and to summon your spirit-being to your painting.

Come on a painting journey with your animal friend or meet them for the first time.

Let your power animal help you remember your wild soul.

Let it help you connect with that force of nature that will
bring you back home to the mother,
to Pachamama.
In this course, we will connect with your power animal through guided meditation and invite it into your self-portrait collage painting.

The animals empower us and remind us of our wild soul and inner strength.

We will listen to the message of your animal ally and will create an art piece that will stay by our side always.



What you will receive in this course:
Professionally shot video lessons to guide you along the process of discovering and painting your Power Animals.
Guided meditations to connect with your animal guide.
Opportunity to join Michal's private Facebook group and meet other course participants to receive support and feedback.
Lessons in PDF form you can print to create a workbook.
'Power Animals' Inspiration resources.
List of required materials for creating your art work.
A special offering from Michal Shimoni: MAGICAL FRIENDS - an additional free seven-lesson course on reconnecting with and creating a painting of your childhood's Power Animal.
Bonus section: 'See with the Eyes of Your Animal' to summon the spirit of a power animal to help you with a painting.
Participation in this course requires no special artistic skill or experience.
Participants Art Work

"Michal's courses are very unique and different from any other Art courses out there, they are pure magic helping you tap into a deeper part of your being and bringing this onto the canvas, the techniques she introduces in the course are not anything I had come across before. I found that they really loosened me up and got me out of perfectionism, which had previously been a blockage for me, that alone was a shift for me, however, the power Animal course, had even more treasures to share for me, connecting with my Power Animal and bringing it through onto the canvas, felt more like a soul retrieval, as parts of me that I had disconnected from returned, as I worked with my painting,this brought through so much for me, bringing me the spark to once again ignite my creativity through painting....." - Andrea Givan



Art is my medicine I need to take as often as possible. It is also the medicine I have to give, by sharing my art and facilitating the space for others to practice.
Although I have many years of formal art education I have found myself blocked in my creativity because of so much information that diverted me away from my inner vision.
Since then, I have evolved so that my paintings today come from an inner well, no planning, just opening and listening to what wants to come through me. It is a process of discovery in which I can find myself crying in awe. After studying art for many years it was a journey to find my way back to my true voice, my inner vision.
I am grateful to be where I am now finding my joy in art and helping others find it.
Michal Shimoni - [email protected]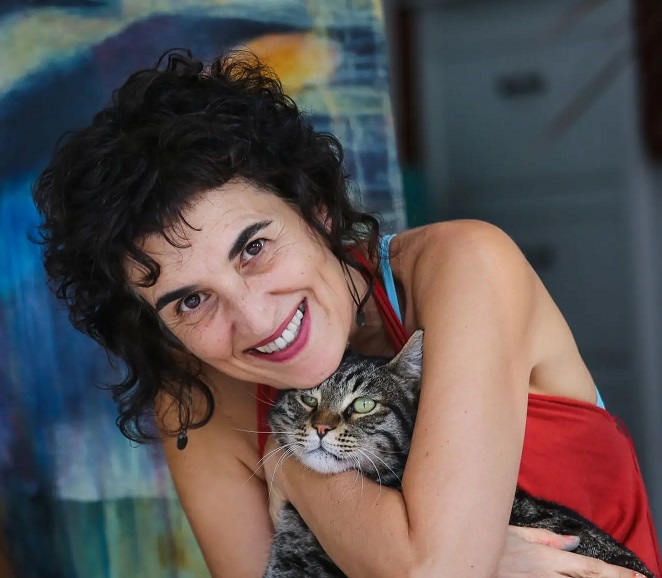 Better still for less than £7 per course sign up for our annual membership and get access to all our life-changing programs.
Our all-inclusive subscription is just £8.25 per month (paid annually).
Check your inbox to confirm your subscription